Long before it was in vogue or politically correct to question the sanity of rampant divorce, Michele Weiner-Davis, M.S.W., best-selling author and marriage therapist, took a stand. She believes that the vast majority of divorces in our country are absolutely unnecessary because most relationship problems are solvable. Read More >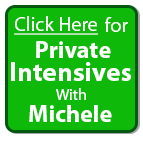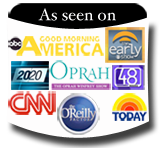 Are you having marriage problems? If so, you've come to the right place. We believe in saving marriages from divorce and are convinced that most marriage problems are solvable...even if your husband or wife doesn't agree!

We specialize in helping people stop divorce and get their marriage back on track.
We will help you:
save your marriage
heal from infidelity
marriage counseling
marriage help
marriage advice
solve marriage problems
stop divorce
stop arguing
improve communication
feel more connected emotionally
survive your spouse's mid-life crisis
rekindle your sex life
resolve financial disagreements
eliminate parenting conflict
make your step-family happier
deal productively with extended family
end chore wars
Contact us to find out how an intensive marriage session with Michele can save your marriage
Read More >
Is your marriage sex starved? Click here to find out.

Learn the skills you need to solve marriage problems and get your marriage back on track. Michele's best-selling books, DVD's & CD's will change your life.


Start saving your marriage NOW! Get started: Read the 1st chapter.
Do you (or did you) and your partner feel differently about the importance of sex in your relationship? If so, watch my TEDx Talk.

Forgiveness is a Gift You Give Yourself
What to Ask Before Tying the Knot
Where Were You When I Needed You?
800-664-2435
303-444-7004

Call: 800-664-2435 or 303-444-7004