The Mommy Madness Mistake
Child Centric Moms and its Effect on Marriage Satisfaction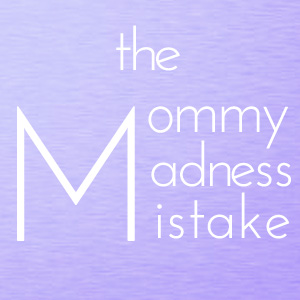 I have specialized in work with couples teetering on the brink of divorce for nearly three decades and the vast majority of these couples suffer from "mommy madness" and the inevitable by-product, "daddy deadness". In short, mothers- even working mothers- often devote themselves entirely to the well-being of their children. These marriages are child-centric. Although devoted motherhood is a good thing, there can be diminishing returns, if after dance class, soccer practice, gourmet dinners, homework monitoring and last minute cookie baking for the fundraiser, leaves mommy with nothing left to give her hubby. That's when a gentle touch on her shoulder or a pat on her butt, rather than be a source of excitement or enticement, becomes a burden. "Who wants to be touched after being tugged on, held, or nursed all day long,?" seems to be The Mommy Mantra.
What happens to men when marriages are child-focused? They feel left out and begin to bail out emotionally. They immerse themselves in work. They find all-encompassing hobbies. They prefer spending time with their male buddies. They philander. And because they don't always handle rejection maturely or directly, they act out- they become passive-aggressive about housework, they come home late for dinner without notice, they watch t.v. with no end, they stop participating as partners. Then, unfortunately and ironically, the more men withdraw, the more mommies mommy. They begin to grow apart and become two ships passing in the night until one spouse announces, "I love him/her, but I'm not in love anymore." Surprise, surprise.
The best way to avoid the mommy madness mistake is to remember that the single best thing you can do for your children is to put your marriage first. Scheduling time together for dates, nightly conversations and time to share- regardless of your children's demands- is one surefire way to keep the marriage strong. Keeping passion alive- flirting, making love, touching- is another important ingredient to maintaining a strong bond. Children are sponges, watching their parents' every move. Teach the importance of love through creating a loving marriage. This, rather ballet, painting, gymnastics or guitar lessons- is the most important lesson children will ever learn.
Michele Weiner Davis is the creator of the Divorce Busting Centers, learn more on how you can solve marriage problems and stop divorce and recover from infidelity. Follow me on Twitter @divorcebusting, add my Divorce Busting Facebook Page, and subscribe to the Divorce Busting YouTube Videos for more advice and upcoming marriage saving events.